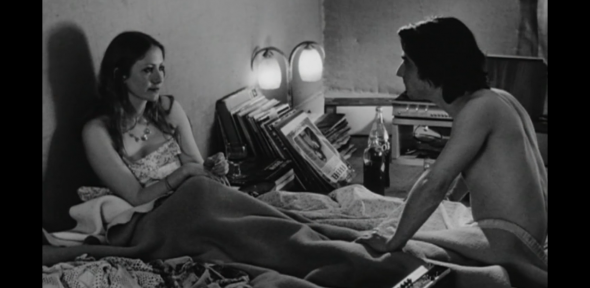 robin waart
a sense of things to come
18 November 2018 - 15 December 2018
A sense of things to come presents Robin Waart's new works, made on the occasion of this exhibition. The book Dedication(s), an envelope that is in fact a carpet, enlargements of Thank you cards and other pieces suggest possibilities of an impossible dialogue between an artist and the audience, their own work and the works of others. Waart also brings us back to the question: what is an exhibition space? Who is in conversation? Can a show be made and seen from the second person perspective? And can an exhibition become a letter?
The exhibition will be prefigured by the launch of Dedication(s) at De Appel on November 13th, with a talk by Jan Verwoert and a conversation between Nell Donkers and Robin Waart.
Robin Waart (NL/UK) uses repetition and collecting as a framework for projects with books, film stills, photography, polaroids, and book pages. Selected exhibitions: Skorpion, White Dwarf Projects, Vienna, AT, 2018 (solo); Publishing as an Artistic Toolbox: 1989-2017, Kunsthalle Wien, Vienna, AT, 2017; A minor state of flux, Arti et Amicitiae, Amsterdam, NL, 2017; Clean music, Kunstbunker, Nuremberg, DE, 2016; The missing shade of blue, Galerie Stigter van Doesburg, Amsterdam, NL 2016 (duo); 10 bcr78/ff, Postkamer, Amsterdam, NL (duo), 2015; Post size, Pettenkoferstr. 42, Berlin, DE, 2014; same/difference, standard/deluxe, Lausanne, CH, 2013 (duo); Photography and Ruin, New York Public Library, New York, US, 2012; De Best Verzorgde Boeken 2011, Stedelijk Museum, Amsterdam, NL, 2012; "Content, Happiness, Literally", Galerie Diana Stigter, Amsterdam, NL, 2012 (solo); Books on Books, Swiss Institute, New York, US; 2010; It's hard to stop beginning (solo), Johan Deumens Gallery, Haarlem, NL, 2010.